I am more black conscious than Julius Malema, Ntsiki Mazwai says.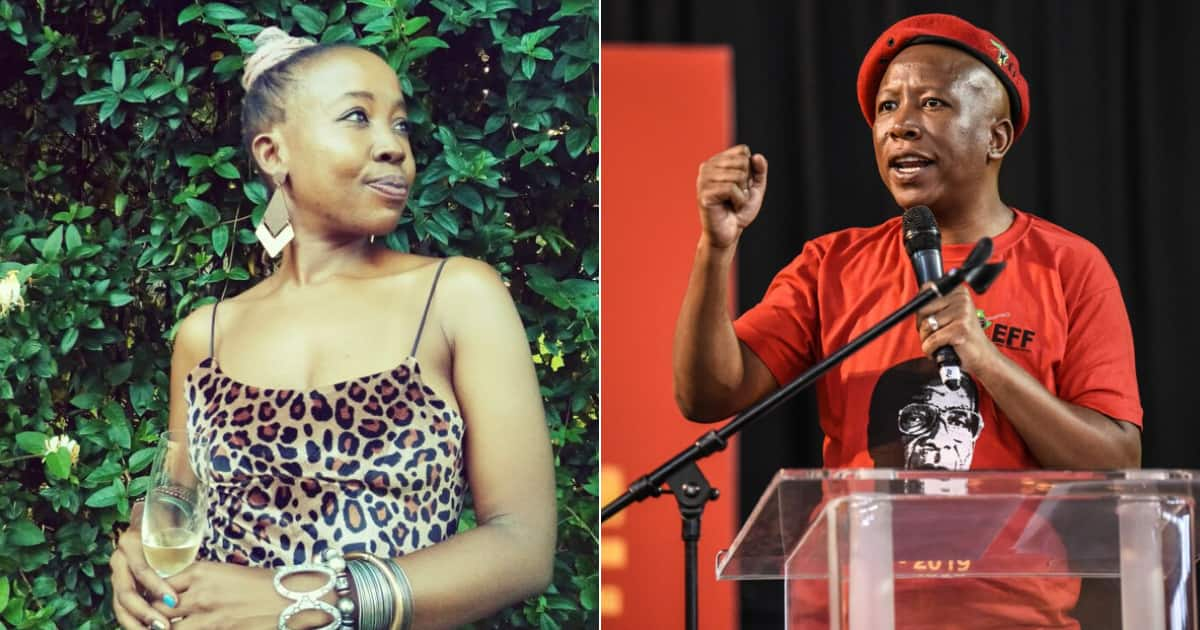 – Poet Ntsiki Mazwai claims that she is more woke than EFF leader Julius Malema

– Mazwai claims that she is closer to the likes of Robert Sobukwe and Steve Biko than the Red Beret boss 

– Mzansi had mixed feelings over the comments with some agreeing, while others felt she was looking for attention 

Ntsiki Mazwai hit the Red Beret hive with a stick after claiming she is more woke than leader Julius Malema. In a post to social media, the poet gave deconstructing Malema's ideals her best shot, commenting:


 Father your children don't know that Biko and Sobukwe were more like Ntsiki Mazwai than Julius Malema. 
Viral Afrika gathered that Mazwai disapproved of Malema's preference for Gucci and Louis Vuitton: 


That's not what black consciousness is. That's not what Steve Biko stood for. You can stand up for your leader but when I say I am more black conscious than Malema then obviously you can't argue that.
— Malema cleo (@latimalema) December 27, 2019

But some citizens felt the poet went too far when she took on Mazwai Malema for the 'type' of woman she is.


 "If he was black conscious you would even see the type of woman he has. He would have a very strong-willed, natural woman next to him. I'm not dissing his wife or anything, I think she's a lovely lady, but I don't think she's the black consciousness model. Julius Malema is not more woke than me, he's just a man and we live in a country where men's voices are heard louder than women's. You can have him as a leader, I don't really care."

 Take a look at some of the most popular responses to Ntsiki's comments. 



When Ntsiki said "Malema didn't know about Sobukwe & Biko – he only saw us tweeting about them," that's when I knew the hairdryer was drying the brain too!!

pic.twitter.com/qY91h8akNC

— Bra Hloni (@HonourableHloni) December 27, 2019